Euris IT has chosen Commercetools as a partner to drive its customers along the path of shopping & customer experience: the headless ecommerce platform that best suits the microservices architecture.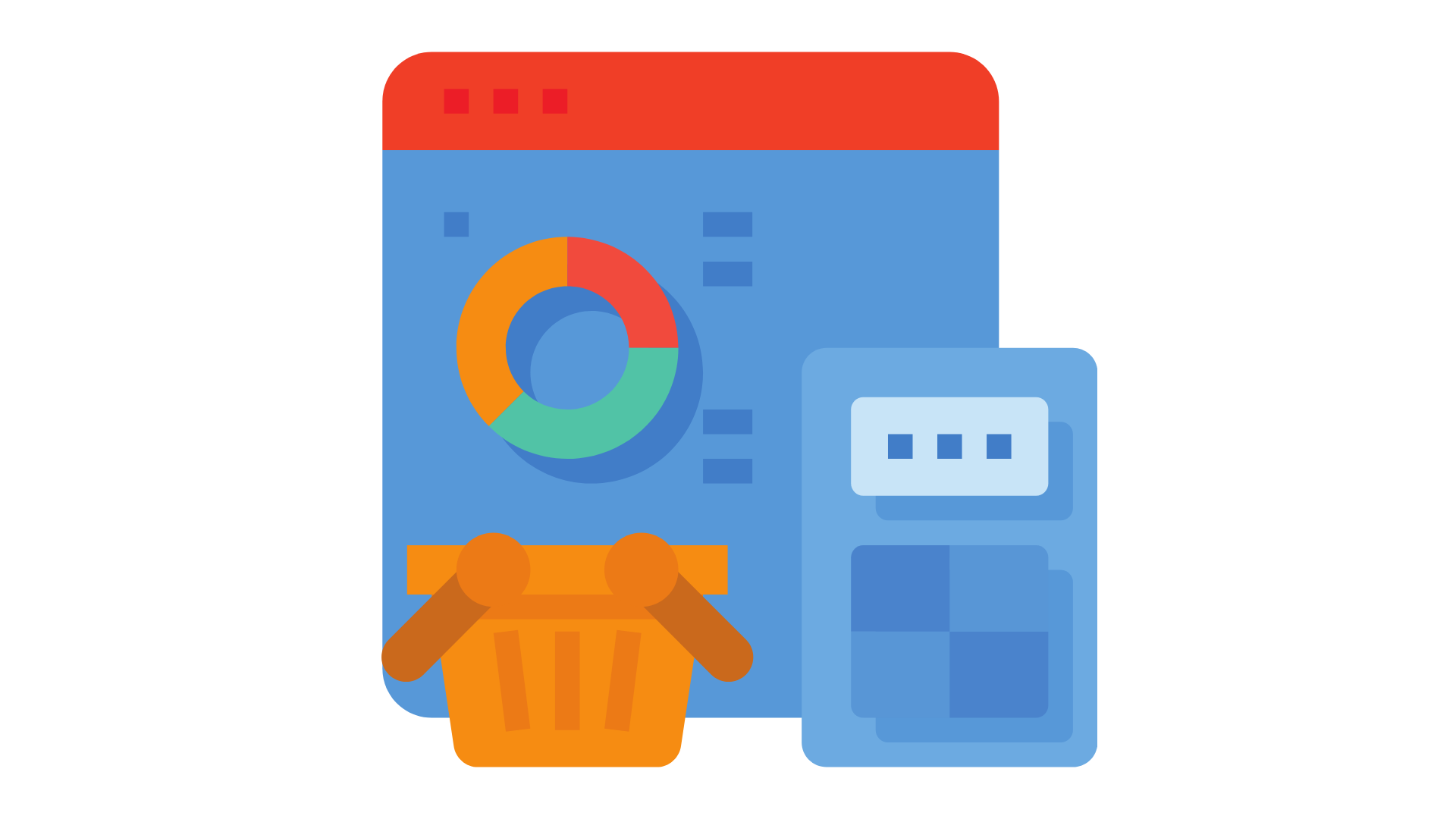 The most flexible Commerce Platform in the world
Commercetools
commercetools is a next-generation software company that offers a true cloud-native, headless commerce platform that provides the building blocks for the new digital commerce age. Its leading-edge API approach helps retailers create brand value by empowering commerce teams to design unique and engaging digital commerce experiences everywhere – today and in the future.
The powerful and intuitive control panel allows to maitain catalog data, manage discounts, run campaigns and access order and customer data.
commercetools is the ideal basis for building a fast and feature-rich marketplace with thousand of vendors and millions of different products
Third-party applications and services such as industry-leading DXP platforms and payment providers are already pre-integrated via our API
Launch in weeks, not mounths with one of the pre-built accelerator projects, provided by Technology Partners
The modern clienteling app allows shop assistants to access customer order data and additional product information to provide a better evperience in store
commercetools offers a pre-built iOS application with features such as advanced product filter and barcode scanner. It is already connected to our platform and can easily be customized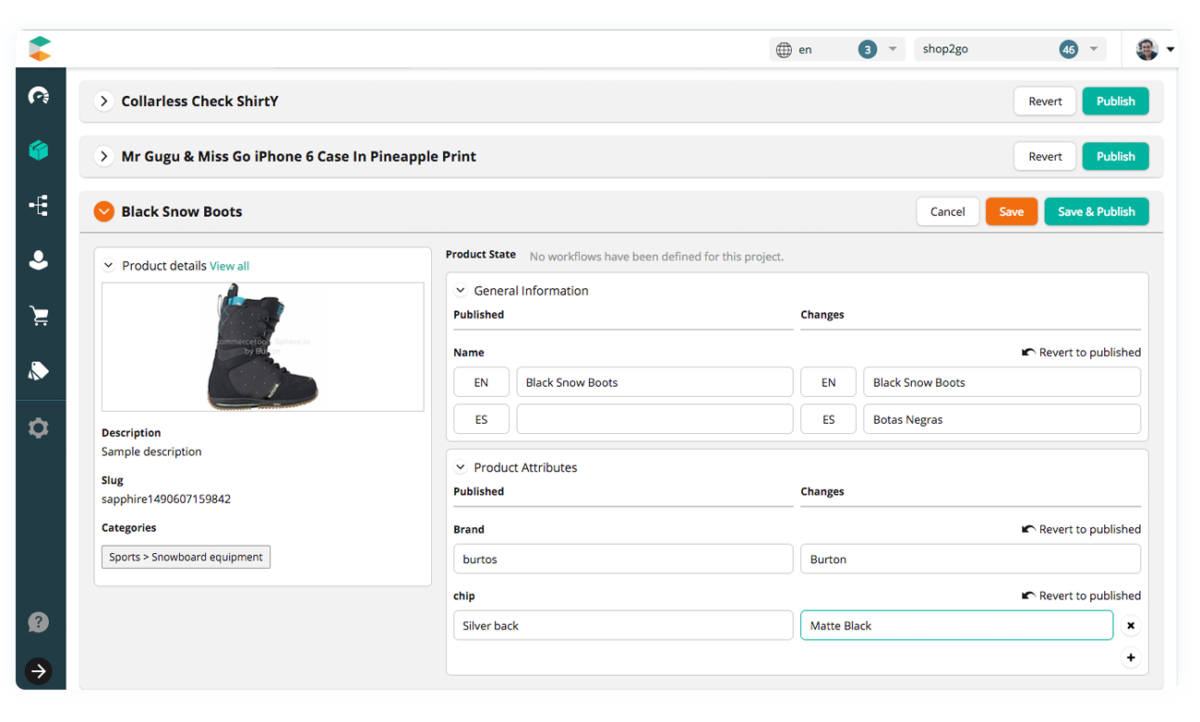 PRODUCT INFORMATION MERCHANT (PIM)
Manage products, categories, rich media and all other aspects of your product catalog. From bulk edits to machine learning-based data quality validation, the Merchant Center will quickly become your merchandisers' preferred tool for managing product-related data.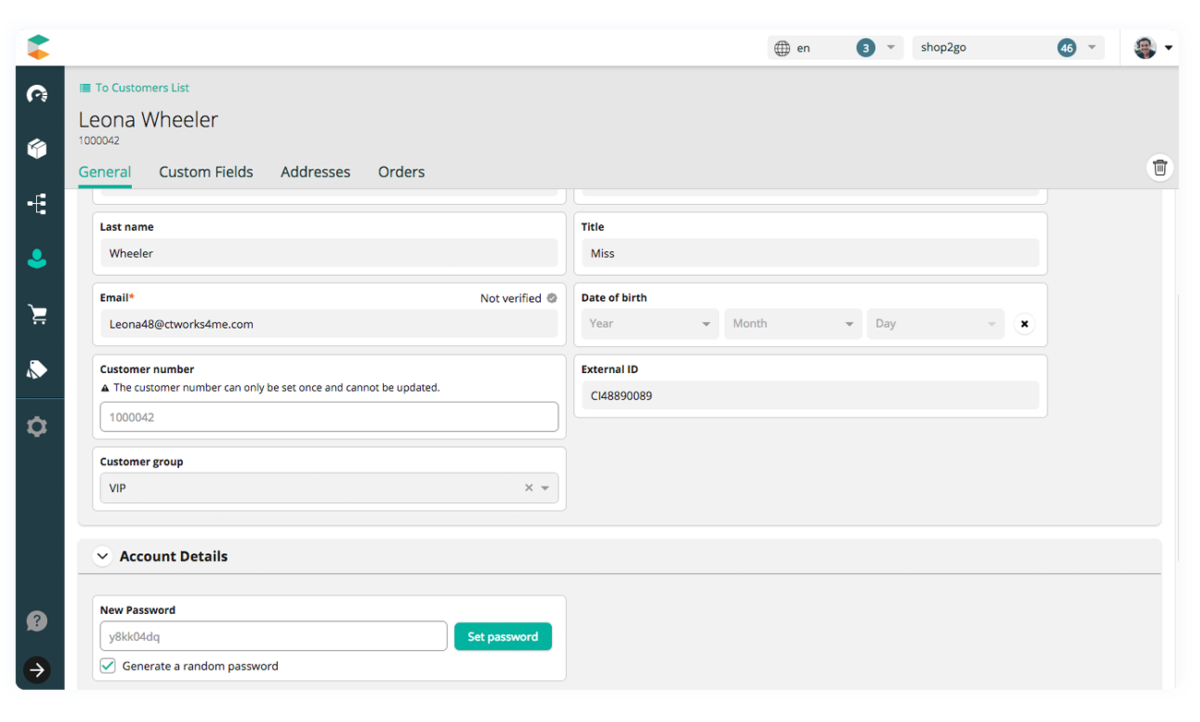 CUSTOMER MANAGEMENT
Manage all your customers' data in one easy-to-use interface. From customer profiles to customer segmentation, to order management, The Merchant Center offers your customer service representatives the tools they need to give your customers the highest level of service.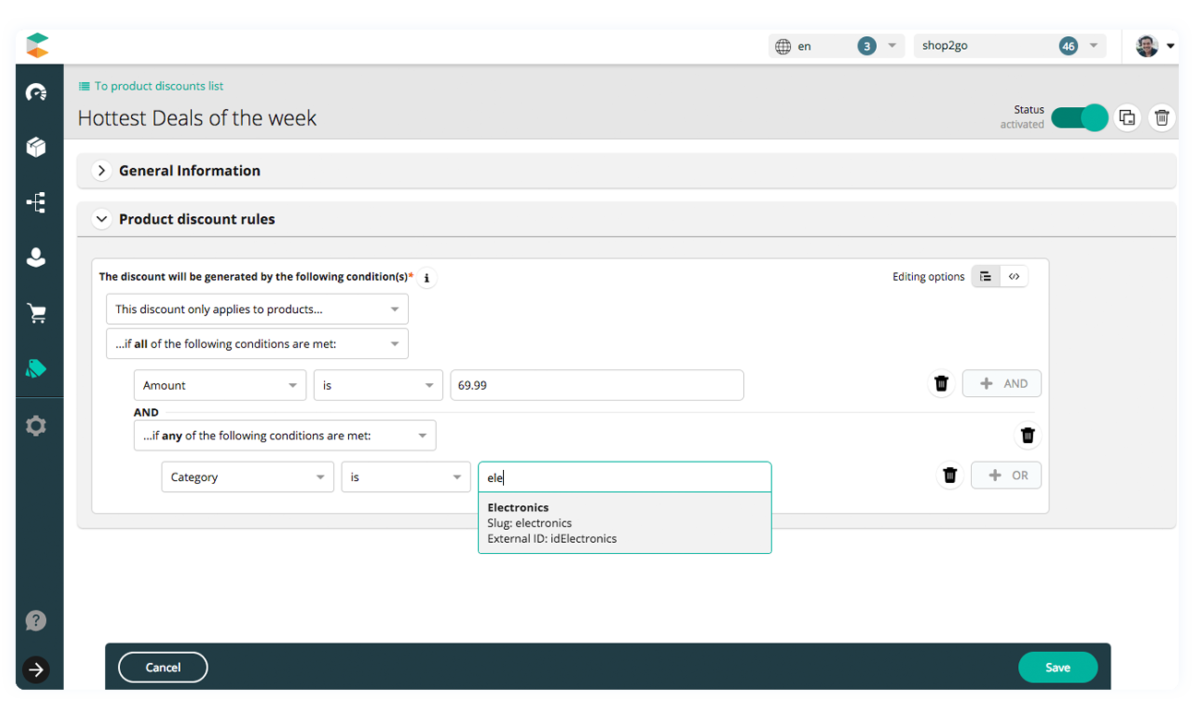 DISCOUNTS
Use the industry-leading promotion builder interface to model complex product/cart-level discounts and coupon codes. If you can think of it, the discount engine can support it. Rules can be exported in a friendly text-based format, allowing for templatized discounts to be quicky created.
What is a Headless Commerce Solution?
A Headless Commerce platform is responsible for all backend, computation and data storage processes and displays all this data through flexible trading API. This makes it possible to connect all types of frontends ("heads"), from traditional webshops and mobile devices to voice assistants and car commerce scenarios.
Benefits
Speed, flexibility, freedom
Flexibility
Gain complete control of the frontend, without adhering to rigid structures set by the software vendor
Speed and Agility
You can experiment and quickly manage A/B test of new features, without compromising the stability of the backend
Performance Increase
Different touchpoints have different scaling needs, so separating frontend from backend functionality improves the customer experience and is budget efficient
Make the impossible possible!
You decide how to make your business growing
Commercetools helps you make it happen.
INCREASE THE AVERAGE VALUE OF THE PURCHASE ORDER
INCREASE THE CONVERSION RATE
TCO (TOTAL COST OF OWNERSHIP) REDUCTION
IMPROVEMENT OF THE SITE SPEED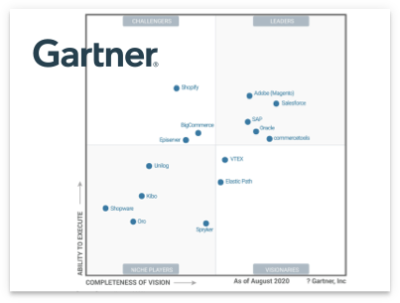 GARTENER 2020
Magic Quadrant for Digital Commerce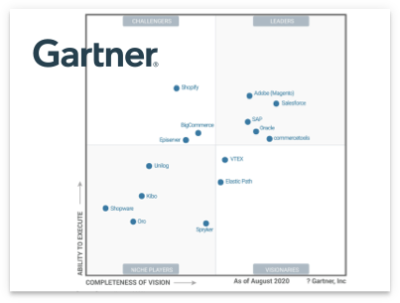 GARTENER 2020
Magic Quadrant for Digital Commerce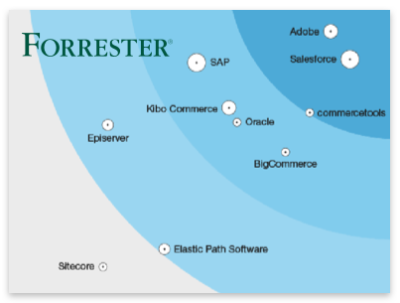 FORRESTER
The Forrester Wave B2C Commerce Suites
Enter the new era of digital commerce, with commercetools!